PRESS RELEASES
May 19, 2023 / VIEW
March 3, 2023 / VIEW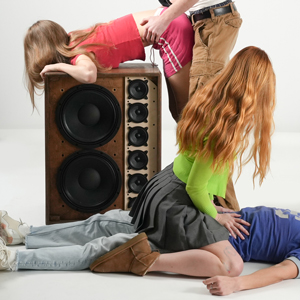 Photo credit: Leander Capuozzo / click for hi-res version


photo credit: Ben Taylor / click for hi-res version


photo credit: Jared Kocka / click for hi-res version


THE DARE'S THE SEX EP OUT TODAY

SOLD OUT NEW YORK AND LOS ANGELES HEADLINE DEBUTS FORTHCOMING
May 19, 2023—The Sex EP, the first release from emerging New York superstar The Dare, is out today on Republic Records. Listen to the EP—which features his ubiquitous "Girls" and "Good Time" plus two new songs, "Sex" and "Bloodwork,"—here.

"I just wanted to write something funny and true about my relationship to sex," says The Dare. "It's also the most time honored and classic theme of rock and roll, so I had to do it. The other, less horny songs are coming later."

The Dare—the solo project of vocalist, songwriter and producer Harrison Patrick Smith—will make his headline debuts in New York and Los Angeles with four sold out shows: tonight, May 19 at Manhattan Artspace and Saturday, May 20 at Baby's All Right in New York and June 8 and 9 at El Cid in Los Angeles. Additionally, The Dare will play FWB Fest and Portola later this year.

The Sex EP follows rapturous praise of The Dare's first releases from GQ, The New York Times, Dazed, The FADER, NYLON and more and nods from Matty Healy, Charli XCX, Phoebe Bridgers and others.

In recent months, The Dare has continued to throw Freakquencies at the Lower East Side's beloved Home Sweet Home (with a bonus installment in L.A. this winter) and DJed for Gucci in Milan and Celine in Los Angeles.

For more information, please contact Reid Kutrow or Carla Sacks at Sacks & Co., 212.741.1000.
THE DARE—THE SEX EP
1. Girls
2. Sex
3. Good Time
4. Bloodwork

THE DARE LIVE
May 19 /// New York, NY /// Manhattan Artspace /// SOLD OUT
May 20 /// Brooklyn, NY /// Baby's All Right /// SOLD OUT
June 8 /// Los Angeles, CA /// El Cid /// SOLD OUT
June 9 /// Los Angeles, CA /// El Cid /// SOLD OUT
August 4-6 /// Idyllwild, CA /// FWB Fest
September 30 /// San Francisco, CA /// Portola