PRESS RELEASES
August 29, 2023 / VIEW
July 14, 2023 / VIEW
April 11, 2023 / VIEW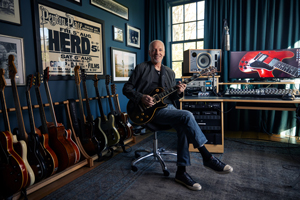 photo credit: Austin Lord / click for hi-res version

click for hi-res version
click for Do You Feel Like I Do?: A Memoir
PETER FRAMPTON CONFIRMS NEW DATES ON NEVER SAY NEVER TOUR

LEGENDARY ROYAL ALBERT HALL PERFORMANCE TO BE RELEASED IN CD/DIGITAL FORMAT ON SEPTEMBER 1ST VIA UME
"Frampton's musical journey is a testament to his unparalleled talent and versatility, and last night its culmination was on full display."—Relix

"Despite the medical setbacks he's faced in recent years, it's obvious that Frampton still has a lot of fight left in him and that he's not ready to hang up his guitar just yet."—Creative Loafing

"It was a performance that left no soul untouched."—Grateful Web

"Iconic Brit shows us the way to keep playing with grace, humor, and some damn fine music."—Santa Barbara Independent

"In an awe-inspiring evening flooded with timeless songs, Frampton – who really doesn't have anything to prove at this point – shows us the way and demonstrates once again why he's undeniably one of rock's finest guitarists; one who defies the odds and continues to thrill audiences, while still very much at the top of his game."—Brave Words

"Frampton is alive on stage again.""—The Rock Revival

August 29, 2023—Following his nationwide run of summer tour dates, Grammy Award-winning guitarist Peter Frampton will continue the Never Say Never Tour with a string of November shows. The tour kicks off in Louisville, Kentucky at The Louisville Palace and includes stops at Austin, Texas's Moody Theater, Birmingham, Alabama's BJCC Concert Hall, Nashville, Tennessee's Ryman Auditorium and more.

"I wanted to thank all who came to the Never Say Never tour this summer. I can't thank you enough for your love and encouragement at every show!" says Frampton. "*Breaking news* I am going to be continuing the tour in November. I'm just a glutton for enjoyment and hope you can come see us."

Tickets will be available at 10 A.M. local time on Friday, September 1 at peterframpton.com. See below for full tour routing.

The upcoming performances add to yet another landmark year for Frampton, whose spring tour announcement was unexpected by fans. The legendary musician announced a farewell tour four years ago after a diagnosis of the degenerative disease inclusion-body myositis, but with the aptly named Never Say Never Tour, Frampton is back, appearing on stages across America.

"At the end of every Finale Tour show I did say, 'Never Say Never' and I am always full of hope for the impossible. I'm very pleased to let you know that I am feeling strong and my fingers are still roaming the fretboard. Every note I play now has more meaning and soul. I love playing live and this fighter wants to stay in the ring for as long as he can. Much love, Peter."

Citi is the official card of the Peter Frampton: Never Say Never Tour. Citi cardmembers will have access to presale tickets in select markets beginning August 30 at 10 A.M. local time until August 31 at 10 P.M. local time through the Citi Entertainment program. For complete presale details visit www.citientertainment.com.

Additionally, Frampton's historic performance at London's Royal Albert Hall will be released as a live album on September 1 via UMe—pre-order/pre-save here. The record features nine live performances with Frampton's long-standing band of Rob Arthur, Adam Lester, Dan Wojciechowski and Steve Mackey, and includes tracks "Show Me the Way," "Baby, I Love Your Way," "Do You Feel Like We Do?" and more. The legendary performance is currently streaming on PBS as part of their Pledge Drive.

Peter Frampton is one of the most celebrated artists and guitarists in rock history. In 2007, Frampton won a Grammy for Best Pop Instrumental Album for Fingerprints and in 2014 was inducted into the Musicians Hall of Fame. He received the prestigious Les Paul Innovation Award from NAMM's TEC Awards in 2019 and his album All Blues was #1 for fifteen weeks on Billboard's Blues Chart. In 2020 Frampton was inducted into the Grammy Hall of Fame, his autobiography Do You Feel Like I Do?: A Memoir debuted on The New York Times Bestsellers list, and his 2021 album Frampton Forgets The Words was released to widespread critical acclaim.

Most recently, Frampton announced that on July 28 Intervention Records will release Frampton@50, a numbered limited-edition vinyl box set featuring Frampton's essential 1972-1975 studio releases Wind of Change, Frampton's Camel and Frampton.

Frampton is also set to receive The Myositis Association's Heroes in the Fight 2023 Patient Ambassador Award on September 9th during their annual ceremony in conjunction with TMA's Annual Patient Conference in San Diego, CA between September 7-10.

Later this year, Frampton will appear on Dolly Parton's forthcoming album, Rockstar (out November 17), as the only artist featured on two tracks.

After 47 years, Frampton Comes Alive! remains one of the top-selling live records of all time selling over 17 million worldwide.

For more information please contact Krista Williams or Carla Sacks at Sacks & Co., 212.741.1000.
PETER FRAMPTON LIVE
November 9 /// Louisville, KY /// The Louisville Palace
November 11 /// Biloxi, MS /// Hard Rock
November 13 /// Austin, TX /// ACL Live, Moody Theater
November 15 /// Sugar Land, TX /// Smart Financial Centre
November 17 /// Thackerville, OK /// Lucas Oil Live
November 18 /// Tulsa, OK /// River Spirit Casino
November 20 /// Birmingham, AL /// BJCC Concert Hall
November 22 /// Nashville, TN /// Ryman Auditorium

FIND PETER FRAMPTON ONLINE
Facebook | Website | Instagram | Spotify | Twitter