PRESS RELEASES
July 7, 2023 / VIEW
May 19, 2023 / VIEW
April 7, 2023 / VIEW


album artwork / click for hi-res version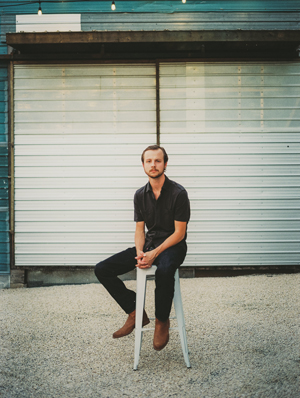 Photo credit: Justin Cook / click for hi-res version


MILES MILLER'S DEBUT ALBUM SOLID GOLD
OUT TODAY

FALL TOUR DATES CONFIRMED
July 7, 2023—Acclaimed musician Miles Miller's anticipated debut album, Solid Gold, is out today via Thirty Tigers. Stream/purchase HERE.

Produced by Sturgill Simpson and recorded over three days in Nashville, the new album is already receiving critical attention with No Depression praising, "it's an impressive, assured collection from the jump… a debut that's already solid gold." Additionally, Holler proclaims, "you couldn't ask for better sustenance for the soul than what Miller's songs provide…it can't be overstated how much care and attention went into every small detail here," while Whiskey Riff declares, "a statement to the industry that Miles Miller can do it all, and is consequently here to stay."

After joining Tyler Childers on the road earlier this summer, Miller will continue to tour though the fall in support of the new music, including dates with Blackberry Smoke and Turnpike Troubadours. Upcoming stops include Omaha's Steelhouse, Bozeman's The Elm, Missoula's Wilma Theatre, San Diego's Humphreys Concerts By The Bay, Salt Lake City's The Complex, Boulder's Boulder Theater and Fort Worth's Billy Bob's among others. See below for complete tour itinerary.

Reflecting on the album, Miller shares, "Solid Gold is a love story, but about love being around and love leaving. It's an entire story essentially about wanting to get back to the love you have, realizing you shouldn't give it away, to love leaving, hitting the road because of it leaving, feeling love on the road, love from home, to realizing you need to keep walking and wish them well. It's an album about the cycle of a love story that crumbles.

Raised in central Kentucky, Miller has spent the better part of the past decade on the road as a drummer for artists including Sturgill Simpson and Town Mountain. In 2009, he was discovered by acclaimed producer Dave Cobb after playing drum covers on YouTube at the age of 16. While drumming and vocals are what he has been most noted for, playing guitar is his first love. Spending time off of the road allowed him to hone in on his songwriting and it became clear that the time had come to step away from the drum kit and focus on his own artistic vision.

For more information, please contact Asha Goodman, Catherine Snead 615.320.7753, or Carla Sacks 212.741.1000 at Sacks & Co.
SOLID GOLD TRACK LIST
1. Solid Gold
2. Don't Give Away Love
3. Passed Midnight
4. A Feeling Called Lonesome
5. In A Daze
6. My Sanity
7. Highway Shoes
8. Where Daniel Stood
9. Even If
10. Seeing Clear
11. Always November
12. I Wish

MILES MILLER CONFIRMED TOUR DATES
September 7 /// Omaha, NE /// Steelhouse Omaha*
September 8 /// Deadwood, SD /// Deadwood Mountain
Grand Hotel & Casino*
September 9 /// Bozeman, MT /// The Elm*
September 10 /// Great Falls, MT /// The Newberry*
September 13 /// Missoula, MT /// Wilma Theatre*
September 14 /// Spokane, WA /// Martin Woodson Theater at the Fox*
September 15 /// Tacoma, WA /// Emerald Queen Casino*
September 19 /// Napa, CA /// Uptown Theatre Napa*
September 21 /// San Diego, CA /// Humphreys Concerts By The Bay*
September 22 /// Redondo Beach, CA /// BeachLife Ranch
September 22 /// Bakersfield, CA /// The Historic Fox Theater*
September 25 /// Salt Lake City, UT /// The Complex*
September 26 /// Grand Junction, CO /// Avalon Theatre*
September 27 /// Boulder, CO /// Boulder Theater*
September 29 /// Denver, CO /// Cervantes'
Masterpiece Ballroom & Other Side
October 7 /// Lancaster, KY /// Roadworn Revival
December 30 /// Fort Worth, TX /// Billy Bob's+

*supporting Blackberry Smoke
+supporting Turnpike Troubadours

www.themilesmiller.com