pclick for hi-res version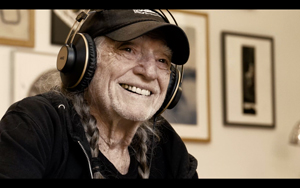 click for hi-res version
MICHAEL MCDONALD & WILLIE NELSON'S "DREAMS OF THE SAN JOAQUIN" VIDEO DEBUTS AT CBS "SUNDAY MORNING"

DIRECTED BY MICAH NELSON

SINGLE FEATURES DAVID HIDALGO, BENEFITS RAICES AND UNITED FARM WORKERS OF AMERICA
Universally acclaimed singer/songwriters Michael McDonald and Willie Nelson are joined by David Hidalgo of Los Lobos for their rendition of the classic track "Dreams of the San Joaquin." The trio are now debuting a new video for the single—directed by Micah Nelson—via CBS "Sunday Morning;" watch/share the video HERE and share it via YouTube HERE.

Proceeds from sales of the track, which is available for purchase via Bandcamp, are being donated to RAICES, the Refugee and Immigrant Center for Education and Legal Services, and the United Farm Workers of America.

The song, written by Randy Sharp and Jack Wesley Routh and made famous by both Kenny Rogers and Linda Ronstadt, tells the story of a worker in the fields of San Joaquin Valley during the Dust Bowl and Great Depression in the '30s and '40s.

"The migrant farm worker is as responsible if not more for maintaining our country's position as one of the largest agricultural economies in the world," McDonald explains. "The labor that falls squarely on their shoulders allows farmers to bring produce to our stores and food to our tables as reasonably priced as possible. COVID has ravaged this quadrant of the American workforce disproportionately."

He continues, "RAICES and United Farm Workers Union are working hard to bring vaccine awareness and financial help to provide distribution to this demographic so hard hit by COVID-19."

Willie Nelson adds, "This was a collaboration of love and a prayer for understanding. It sends a message of hope that we all need to hear. I've always loved Mike's voice and enjoyed making this with him and my son Micah."

"This collaboration of love shows that even our oldest friends are still bringing new understanding to our cause," notes Teresa Romero, president of the United Farm Workers. "After a particularly brutal year for farm workers, their support is priceless."

Ana Maria Rea-Ventre, Vice President of Advocacy at RAICES, says, "This heartfelt rendition of 'Dreams of the San Joaquin' is a beautiful reminder of all that the migrant community of over eight million people sacrifices to give their families a better life. May we all be moved by this song to fight with our migrant brothers and sisters, to whom our country owes so much."

About Michael McDonald

With a career that encompasses five Grammys, numerous chart successes and personal and professional accolades, as well as collaborations with some of the world's most prominent artists, Michael McDonald remains an enduring force in popular music. Hailing from St. Louis, McDonald arrived in Los Angeles in the early 1970s, honing his talents as a studio musician before becoming an integral part of Steely Dan. In the mid-'70s McDonald was invited to join the Doobie Brothers as the band redefined their sound with McDonald serving as singer, keyboardist and songwriter on such Top 40 singles as "Takin' It To The Streets," "It Keeps You Runnin'," "Minute By Minute" and "What A Fool Believes." Throughout the '80s and '90s McDonald's solo career took off with a string of hits including "I Keep Forgettin' (Every Time You're Near)," "Sweet Freedom," "On My Own" (with Patti LaBelle) and the Grammy-winning James Ingram duet "Yah Mo B There," plus he co-wrote the Van Halen hit "I'll Wait." McDonald has performed with a who's-who of critically acclaimed artists across a number of genres, including Ray Charles, Aretha Franklin, Elton John, Joni Mitchell, Vince Gill and Grizzly Bear, and most recently was included in the Rock & Roll Hall of Fame's Class of 2020 as a member of the Doobie Brothers.

About Willie Nelson

With a seven-decade career, Willie Nelson has earned every conceivable award as a musician and amassed reputable credentials as an author, actor and activist. He continues to thrive as a relevant and progressive musical and cultural force. In recent years, he has delivered more than a dozen new albums, released a Top 10 New York Times bestselling book, again headlined Farm Aid, an event he co-founded in 1985, been honored by the Library of Congress with their Gershwin Prize for Popular Song, received his fifth degree black belt in Gong Kwon Yu Sul, headlined the annual Luck Reunion food and music festival during SXSW, launched his cannabis companies Willie's Reserve and Willie's Remedy, and graced the covers of Rolling Stone and AARP The Magazine. In July 2020 Willie released his album First Rose of Spring, an atmospheric soulful showcase of beautifully written songs and poignant performances. September 2020 brought a memoir with his sister and pianist Bobbie Nelson titled Me and Sister Bobbie: True Tales of The Family Band. For 2021, he released a new studio album in February, That's Life, Willie's second album of standards and classics made famous by Frank Sinatra (his first, 2018's My Way, earned Willie the Grammy for Best Traditional Pop Solo Album). The two legends were friends, musical colleagues and mutual admirers of each other's work. This June a collection of his thoughts on America, family, faith and music will hit shelves as a new book titled Willie Nelson's Letters to America. These creative endeavors as well as new songs and performances that add to his classic catalog, find Willie Nelson rolling at an artistic peak, writing and singing and playing with the seasoned wit and wisdom that comes from the road.

For more information, please contact Joe Cohen, Samantha Tillman, Kate Rakvic or Carla Sacks at Sacks & Co., 212.741.1000.