PRESS RELEASES
July 14, 2023 / VIEW
June 23, 2023 / VIEW
June 1, 2023 / VIEW


album artwork / click for hi-res version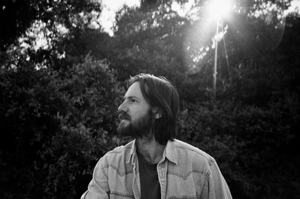 Photo Credit: Gabi Zecchetto / click for hi-res version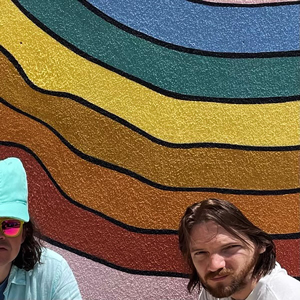 photo credit: Kyle Thomas / click for hi-res version
MULTIDISCIPLINARY ARTIST
BLAKE MILLS' NEW ALBUM JELLY ROAD OUT NOW ON NEW DEAL / VERVE

July 14, 2023—Grammy-winning producer, composer, guitarist and songwriter Blake Mills' solo album, Jelly Road, is out now on New Deal / Verve—listen/share here. The new record is co-written and co-produced by Chris Weisman.

Jelly Road features the critically acclaimed singles "There Is No Now" and "Skeleton Is Walking," see praise for both album and singles below:

"Like all of Mills' best work, Jelly Road is inventive and immersive, a deft blend of familiar folk, rock, country, and jazz patterns, but accented with far-out explorations. And thanks to Weisman, Mills believes the album is his most personal in years."—Rolling Stone

"You've gotta have real gall — and serious chops — to record a four-minute guitar solo in the year of our lord 2023. But songwriter and guitarist Blake Mills pulls it off with apparent ease on 'Skeleton Is Walking,'…the fireworks start just after the 2:20 mark, as Mills assumes the role of prog-rock guitar god, laying down a fuzzed-out and highly expressive solo on a fretless sustainer baritone guitar. It's an exquisite and rare display of musicianship, and proof that the guitar solo is not dead yet."—Toronto Star

"['Skeleton is Walking' is] graceful and ornate, and it features an exceptional guitar solo."—Stereogum<br />
"'Skeleton' charts an imitable path for itself. Beginning with the texture of a good-humored prayer layered with gently strummed guitars and Mills' existential musings, the song grows from meditation to invocation with an extended, mesmerizing guitar solo dominating most of the song's runtime."—The Fader

"'There Is No Now' is for the morning after a long day's ride; crawling from your tent into blooming dawn, surrounded by sky and dew-flecked cacti."—Exclaim

Mills learned of Weisman through a friend while making the acclaimed album Notes With Attachments with bassist Pino Palladino. Mills reached out and the two quickly began collaborating on material via email, starting with songs for Amazon Prime's lauded limited series Daisy Jones and the Six, for which Mills worked as the Executive Music Producer and chief songwriter, writing and producing all the original songs from the show and its accompanying record Aurora, while working closely with the singer and guitarist Weisman, among others.

Together, the pair wrote the entirety of Jelly Road which was recorded and co-mixed by engineer and frequent Mills collaborator Joseph Lorge (Bob Dylan, Phoebe Bridgers, Feist).

The duo is coming off a run of sold-out dates around Mills' performance with Joni Mitchell at Washington's The Gorge Amphitheater. The Blake Mills Featuring Chris Weisman Tour took them to select cities on the West Coast, where they played music from Jelly Road as well as select songs from throughout their varied careers.

Grammy Award winner and two-time Grammy Award Producer of the Year nominee, Blake Mills has released four acclaimed solo albums and produced, played and recorded with artists such as Fiona Apple, Alabama Shakes, Phoebe Bridgers, Perfume Genius, Moses Sumney, Bob Dylan, Laura Marling, Cass McCombs, Jay-Z, Weyes Blood and Randy Newman, among others. Most recently, Mills contributed to Feist's latest album, Multitudes, which was released this spring. His album Mutable Set, released in 2020, was praised by Pitchfork as "a hushed collection that floats through the subconscious like a tender dream" and earned their Best New Music title.

Chris Weisman (b. 1975) is a songwriter living in Brattleboro, Vermont. His dozens of homespun, self-released solo albums are a kaleidoscope of vaulting melodies, wild poetry, overload harmony, melting bridges and jazz solos. He is the author of Nonmusical Patterns and their Musical Uses (for Guitar in Standard Tuning), the inventor of Inverted Tuning, and an active member of Intangible Shirt Company: an extemporizing crush of New England Transcendentalist hippie types.

For more information, please contact Krista Williams or Carla Sacks at Sacks & Co., 212.741.1000.

BLAKE MILLS—JELLY ROAD
1. Suchlike Horses
2. Highway Bright
3. Jelly Road
4. Skeleton Is Walking
5. Unsingable
6. Wendy Melvoin
7. The Light Is Long
8. Breakthrough Moon
9. There Is No Now
10. Press My Luck
11. A Fez
12. Without An Ending

WEBSITE | INSTAGRAM | TWITTER | SPOTIFY