PRESS RELEASES
August 23, 2023 / VIEW
June 23, 2023 / VIEW
March 23, 2023 / VIEW


album artwork / click for hi-res version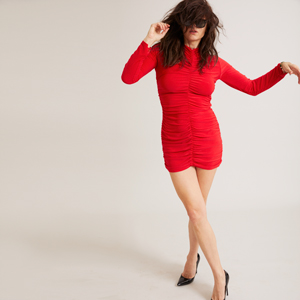 Photo credit: Giorgio Z Gatti / click for hi-res version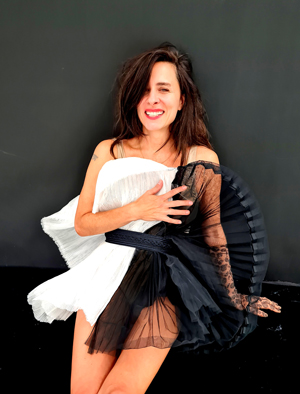 Photo credit: Natacha Ivanova / click for hi-res version


SABINA SCIUBBA UNVEILS NEW SINGLE "HAIRDRESSER" WITH VIDEO

NEW ALBUM SLEEPING DRAGON OUT NOW

SPECIAL PERFORMANCES CONFIRMED AT NUBLU IN NEW YORK SEPTEMBER 23 AND ZEBULON IN LOS ANGELES SEPTEMBER 27
August 23, 2023— Singer, composer and actress Sabina Sciubba, founder of the Grammy-nominated Brazilian Girls, debuts her new animated video for her latest single "Hairdresser," today. The track is from her recently released solo album, Sleeping Dragon. "It's a psycho magical video so to speak, for us all to start a new chapter, all together," notes Sciubba. "With emphasis on ALL TOGETHER ❤️!" Buy or stream the album HERE, download HERE, and watch/share "Hairdresser," HERE.

Additionally, Sciubba has confirmed two special live shows in the U.S. this September, performing at Nublu in New York City on September 23, and Zebulon in Los Angeles on September 27. The shows will include music from her new album, past solo work and some of her favorite Brazilian Girls songs.

Sciubba gathered a host of collaborators for Sleeping Dragon, including the Grammy winning singer and composer Harrison (The Traveling Wilburys), pianist Jason Lindner (David Bowie's Blackstar), cowriter Barry Reynolds (Marianne Faithfull, Grace Jones, Brazilian Girls), singer-songwriter Albin de la Simone, and renowned clarinetist Nico Gori.

"To me Sleeping Dragon feels like something powerful and magical that isn't menacing or overwhelming. A sacred protective creature," Sciubba says. "The magical, the mysterious aspect of the music was most important to me. I followed my instincts entirely, without questioning them. So I knew I needed to work with people I fully trust. Since COVID, working on music with others has become even more sacred to me. It has to be magical. Only where there is complete trust, there can be magic."

Sleeping Dragon traverses genres, subjects, and even languages in its scope; Sciubba notes, "I am very genre fluid, I just let the music come to me and then love and accept it as it is… each song really comes in its language. On this record, for instance, I wanted to have a song in Italian at least, one in Spanish, one in German… but it came out mostly in English, French, and German. I have little to no control over it."

Sciubba found both critical acclaim and a loyal following as founder and lead vocalist/producer of the group Brazilian Girls, a genre-bending, multi-lingual (Sciubba is of German and Italian descent) and internationally beloved outfit that received a Grammy nomination for Best Electronic Record for their 2008 album New York City. Sciubba went on to release two full-length solo records, Toujours and Force Majeure, in addition to acting alongside Zach Galifianakis in the critically acclaimed series Baskets. "I'm an explorer by nature," Sciubba says. "So after each record, I'm ready to try something new."

For more information, please contact Carla Sacks or Krista Williams at Sacks & Co., 212.741.1000.
SABINA SCIUBBA LIVE
September 23 /// New York City, NY /// Nublu
September 27 /// Los Angeles, CA /// Zebulon