PRESS RELEASES
July 14, 2023 / VIEW
June 12, 2023 / VIEW
May 31, 2023 / VIEW
May 23, 2023 / VIEW
May 19, 2023 / VIEW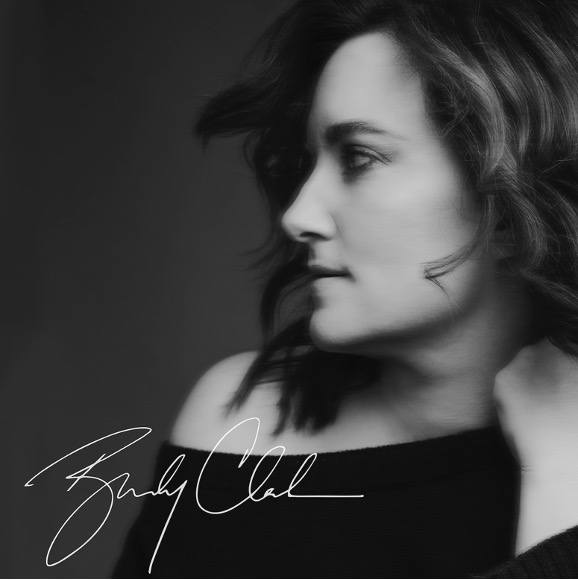 album artwork / click for hi-res version

Photo credit: Victoria Stevens / click for hi-res version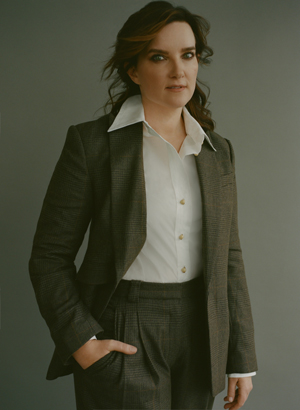 Photo credit: Victoria Stevens / click for hi-res version

Photo credit: Victoria Stevens / click for hi-res version
BRANDY CLARK

BRANDY CLARK

At the 2022 Grammy awards, Brandy Clark was approached by Brandi Carlile with an idea.

The pair had previously teamed up on two tracks, including the Grammy-nominated ballad "Same Devil," but Carlile now had a bigger vision: "I'd love to produce a whole record on you," Brandi said to Brandy.

The collaboration of the universally revered, award-winning singer-songwriters will perhaps go down as a hall of fame no-brainer. Beyond their homonymous monikers, the women share a wide expanse of common ground from simultaneously spinning many of the same records while growing up in small western Washington towns — less than 75 miles apart —to navigating the country/Americana space as openly gay artists to possessing singular songwriting sensibilities.

The combination results in Brandy Clark, the most raw and intimate recordings of the CMA winner and 11-time Grammy nominee's decade-long career as both a hit songwriter for other artists (Miranda Lambert, Kacey Musgraves) and a performer in her own right. Recorded at the famed Shangri-La studio in Malibu, CA with a murderer's row of musicians —including Derek Trucks, Lucius and Carlile herself—the album, Clark's fourth, showcases her versatility.

The eleven tracks span the emotional spectrum from the stark, punishing opener "Ain't Enough Rocks" to the skittering, harmony laden "Tell Her You Don't Love Her" to the rollicking joy of "Northwest," a love letter to Clark (and Carlile's) roots. And in one of the album's high-water marks, Clark and Carlile trade verses on "Dear Insecurity," an inventive and relatable look at the demons that plague us all.

Clark managed to wedge in the recording of the album among several other sizable commitments, including rehearsals for the hotly anticipated Broadway musical Shucked, for which Clark and frequent collaborator Shane McAnally wrote the music, and serving as one of the co-writers and performers on the recent Grammy nominated, all-star country album Ashley McBryde Presents: Lindeville.

How did you originally meet Brandi?

Years ago, a mutual friend accidentally texted her something she had meant to text me, and it even had some reference to being gay in it. When she apologized, Brandi said "How many gay Brandys can you have in your phone?" And our friend said, "Well, two." And then she put us on a text thread together, and that's how we very first met.

How long after the Grammys did you decide to work together?

In May, I went up to Seattle and she made it really clear to me that she really wanted to do it. She said, "I really think you've made great records, but I think you need to make a bold move. And I think I'm that move." I was really impressed by that kind of confidence.

You had worked together briefly previously but what was it like doing a full-scale project with her as a producer?

Working with her was really a gift. I think all producers are artists, but working with another recording artist was different. She challenged me in ways that a producer who isn't a recording artist or a vocalist wouldn't.

She also really helped me find a deeper part of who I am as an artist. Because she wanted me to make some changes to songs and that's really hard for me. Almost all of these songs are co-writes and I always feel like I'm disrespecting my co-writer to make a change. Because we were making these changes on the fly I said, "I've always been in service to the songs." And she said, "Well, I think on this record, it needs to be the opposite. The songs need to be in service to the artist." That was a big shift for me. It actually changed the way I want to write songs moving forward.

When she told me the ones that she wanted to record, I asked why she choose those —just because I always like to know— and she said, "Well, they're all great songs. But I chose the ones that felt like you wrote them in your bedroom and not a writing room."

But that didn't stop her from giving notes on lyric changes?

A great example is "Buried." Originally the song was called "If You Don't Love Me Anymore" which is a very generic title and she started calling it "Buried" and she really challenged me. She was like, "That 'Buried' song, if you worked on that and that, this song will be a perfect song." And at first, I was kind of offended to be honest. I had to really put my ego down and I said to her, "I'm going to just trust you." Something changed when I said that. That was our second day in the studio. Something changed for both of us. And something big changed in me.

Given the range of the vocals here do you feel like she challenged you as a singer as well as a songwriter?

In some ways, doing vocals with her was easier than it's ever been with anybody and it's because she's a singer. I always feel like when a producer has a primary instrument, say they're a guitar player, that's what they're going to pay really close attention to. If they're a songwriter, the songs are usually going to be great. With Brandi, I mean, she's a lot of amazing things, but she's one of the best singers to ever live really.

I don't view myself as a great singer. I've always said I'm a singer with a little "s." I was watching this documentary recently on The Carpenters because I've always loved Karen Carpenter's voice, and someone said she never thought of herself as a singer but as a drummer who also sang. That's how I feel. I'm a songwriter who also sings. But I definitely feel like on this album, because of Brandi, I was forced to step forward as a singer.

The album is fairly spartan in terms of production. Was that always the intention?

It was. It's raw. There aren't a bunch of overdubs. There was never a click track used.

I think Brandi really wanted to present me as a singer and that had a lot to do with us not using a lot of bells and whistles.

The album opener "Ain't Enough Rocks" is a dark look at a girl's revenge on an abusive father. What was the inspiration?

That was written with Jessie Jo Dillon and Jimmy Robbins. We went on a retreat and wrote for five days, and it was like we found a creative vortex. One night we were watching Forrest Gump. The character of Jenny, Forrest's girlfriend, is abused by her dad and there's a scene where they come upon her old house and she breaks down and starts throwing rocks at the house and Forrest sits with her and the voiceover says, "Sometimes they're just ain't enough rocks." Jessie Jo said, "I've always wanted to write that as a title." So that's where that started.

Another stand-out is "Tell Her You Don't Love Her" which finds the narrator pleading with someone to let their partner go and give them some closure so that person can stop crying on the narrator's couch and move on.

That was the only song I had to talk Brandi into. And it's funny, when we got done with it, she said, "Well, now this is top three for me." I saw the way that people reacted to it live so I knew we had to do it. That was a very true one for me. I wrote that with Emily Weisbard and we both had close friends in a similar situation of not being appreciated by their partners and Emily got really mad and said, and I just want to say, "tell her you don't love her." And I said, "That's a song." We had different people crying the same tears on our couches.

One of the musicians when we were recording it said, "This is my favorite song we've recorded and, I hate to say it, but I've been all three people in it."

The piano ballad "Dear Insecurity" is another highly relatable tune that features you and Brandi trading verses. Where did that one come from?

I wrote that with Michael Pollack. He lives out in LA and I was driving to write with him and was stuck in traffic. I was thinking about someone in my life who can make me feel bad. And I thought That person acts like that because of their own insecurity. And I thought, wouldn't that be something if you could sit down and talk to insecurity? I wasn't even thinking of it as a song. I was just thinking about things in my own life that I've messed up because of insecurities. So, I came in that day and said to Michael, who I didn't know, "what if we wrote a letter to insecurity?" And he said, "How would that go?" And I just said the top of the song "dear insecurity" and he sat down at the piano and started playing those opening notes, and we were off to the races.

Now that it's done, is this the record you were expecting to make together?

I don't know what I expected, but it exceeded that. I think sometimes the sum of one and one is more than two. And this is an example of that in my life. I think it's rawer than I would've thought. It's bigger sonically in places and smaller in others than I would've thought. It's flawed, and it moves me when I listen to it.

It may be inarticulable, but do you think all the things you have in common, being lesbian singer-songwriters from the northwest might have led you to be more vulnerable?

You know what? I never had thought about it until you just said it, but yes because I have a comfort level with her that is hard to find with anybody who's not female or gay I think it's part of why "Dear Insecurity" worked so well. I didn't think she would want to sing on it, but I said to her, "Brandi, I want it to be you because I think we have similar insecurities." And she said, "You're right, we do." It wasn't like I had to twist her arm, but I think there is something to her being a woman and also a gay woman that did make it so we had a shorthand. There were things that I would want, and she would too and she'd say "Well, we're the Brandys. We're on the same page here, buddy." And we really were.

How do you want people to feel when they finish listening to the record?

That they know me.

And that is new for you?

Yeah, it is. This album's going to be self-titled. Here I am four records in, and I haven't made a self-titled record. But there wasn't anything else I could call it but Brandy Clark because I feel like the real raw me. I mean, it's me on those other records too. Don't get me wrong. But my last record was a breakup record and I don't know that I felt like I could get any more real and raw than that. But when I started playing these songs for the label, Lenny Waronker, who I have so much respect for, said that he thought that these songs were just the most intimate that he had heard me do and I was just knocked out by that. I didn't realize when I was writing songs like "Dear Insecurity" that I was showing a part of myself there that I haven't shown. So, I hope people hear it and know me when they're done.

For more information, please contact Asha Goodman
615.320.7753, Catherine Snead 615.320.7753 or Carla Sacks
212.741.1000 at Sacks & Co.

Rick Gershon 818.953.3473, at Warner Records.